The Full Monty - El Almein to Tunis Battlefield Tour
The Greatest Battlefield Tour of them all
The 8th Army's victory at El Alamein in October
1942 was the start of the longest advance in military history, and for the Afrika Korps the
longest retreat in history. For those with an avid interest in the desert war we are able to offer
the ULTIMATE "never before offered" North African battlefield tour "El Alamein to
Tunis" - stopping at the site of every major battle in the campaign, and many smaller actions.
See battlefields not usually seen on other battlefield tours.
Day 1
Arrive Cairo, greeted and escorted to our hotel in Cairo (D)
Day 2
Drive to our hotel at El Alamein via Hadra and Chatby war cemeteries where casualties of
both World Wars are buried. Your chance for a "Ice Cold in Alex". Check into our hotel for
two nights. (B L D)
Day 3
Visit to the El Alamein battlefield and war cemeteries where 4 VC winners are buried, the War
Museum, Tel el Eisa, Ruwesait Ridge and surrounding sites. Picnic on the battlefield. (B L D)
Day 4
Drive to Mersa Matruh via Sidi el Rahman and Fuka airfield scene of the famous SAS raid of
1942, and the Rommel museum in Matruh harbour, check into our hotel for one night. Time
for shopping in Mersa or relaxing on the beach or the opportunity to visit Minqar Qaim
scene of the famous New Zealand breakout and Sidi Hemza where Wakenshaw bravery
resulted in a Victoria Cross. (B L D)
Day 5
Drive to Sollum via Hellfire Pass and the CWGC cemetery via "Charing Cross" and Sidi
Barrani. Drive up the impressive 500 foot Sollum Escarpment then onto Bardia and Tobruk,
check into our hotel for three nights. (B L D)
Day 6
In 4x4 desert vehicles we visit the sites of Sidi Rezegh airfield scene of the Crusader battles
of November 1941, Bir Hakim where the Foreign Legion kept the Afrika Korps at bay for
two weeks despite overwhelming numbers and 1400 air raids, and Ras el Madauaer (Hill
209) site of the 1941 Afrika Korps salient into Australian lines. (B L D)
Day 7
Visits to the Tobruk and Knightsbridge war cemeteries, harbour area and north shore scene
of the disastrous Commando raid in September 1942, and many other sites in and round Tobruk.
(B L D)
Day 8
Drive towards Benghazi via the German field hospital known as the "White House" and the
famous and beautiful Derna Pass, following the coast road we continue on to Sousa and our
hotel for one night. The day includes a tour of the ancient city of Appolonia. (B L D)
Day 9
Continue on towards Benghazi via the ancient city of Cyrene and the Temple of Zeus, the
Headquarter building made famous in the 1941 "Raid on Rommel", and Benghazi war
cemetery where Colonel Keyes, the Commando's first VC of the war is buried, check into
our hotel in Benghazi. (B L D)
Day 10
Early start as we drive towards Tripoli via the battlefields of O'Connors great victory at
Beda Fomm, Aghelia, "Marble Arch" and other sites, check into our hotel in Tripoli for one
night. (B L D) (This is a long day)
Day 11
Visit to Tripoli war cemetery and Victory Square, then on towards Zuara and the Tunisian
border, check into our hotel in Medenine for one night. (B L D)
Day 12
Morning visit to the March 1943 battlefields of Medenine scene of Rommels last battle in
Africa, and after lunch we visit the Wadi Zigzoau and the Mareth battlefield and museum
scene of 50th Divisions heroic battle with the 15th Panzer Division, check into our hotel in
Gabes for one night. (B L D)
Day 13
Leave Gabes for the Wadi Akarit battlefield, Montys last battle in the south. Then to Wadi
Chaffer where you're Guides Grandfather was killed in April 1943 then to Sfax war cemetery
where 4 VC winners are buried. Check into our hotel in Sfax for one night. (B L D)
Tour Dates:
1
st
- 17
th
March
Price of Tour:
TBC
Single supplement:
TBC
Price includes:
Flights from the UK.
Visa and Passport registration.
All transport in air conditioned buses 4x4 desert vehicles
All 4/5 Star hotels.
All meals as itinerary (B = breakfast, L = lunch, D = dinner)
All entrance fees
Campaign booklet
Battlefield Guide
Not included in Price:
Hotel services Laundry, telephone, drinks etc.
Tips to staff.
All passports must be valid for a minimum of 6 months. Anyone with a Israeli stamp
or visa in their passport will not be allowed entry into Libya.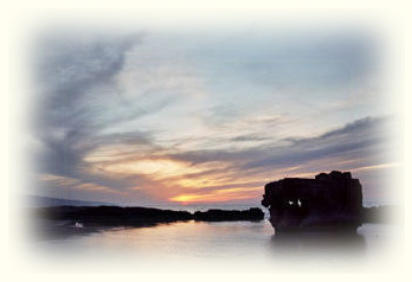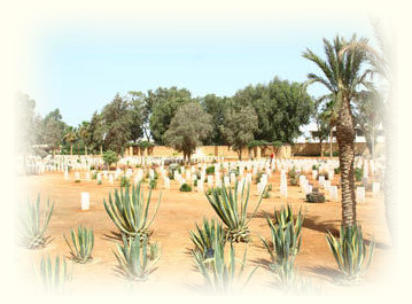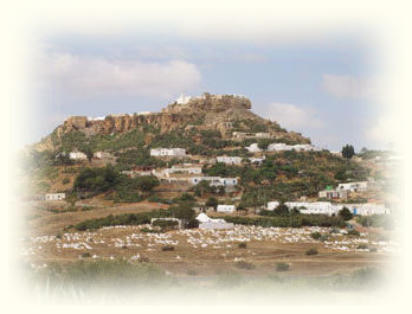 Day 14
Drive to the Enfidaville, Takrouna and Djebel Garci battlefields via the impressive Roman
ruins at El Djem, visiting also the Commonwealth and French war cemeteries at Enfidaville.
Check into our hotel in Tunis for three nights. (B L D)
Day 15
Visits to the Medjez el Bab cemetery and Memorial, Returning to Tunis by way of the
Madjerda Valley and Longstop Hill. (B L D)
Day 16
Recovery day or optional tours i.e. Bardo Museum and or Carthage. (B L D)
Day 17
Flight Home (B)