Kasserine Pass Battlefield Tour
Home of the legendary Hannibal, yet 2,000 years later other great generals would arrive in
Tunisia - Patton, Montgomery and Rommel. This small country played host to the largest
number of battles fought in the North African campaign. This picturesque tour shows us the
contrast between the desert wastes of the south and the green hills of the north. We shall be
visiting such famous places as Kasserine where US troops met Rommel for the first time and
learnt a painful lesson. Longstop Hill fought over so many times by British and US troops
and the long Madjerda valley. Sidi Nsir where the Hampshire Regiment would hold the
crossroad against Tiger tanks and US troops would capture Hill 609 in dramatic style.
Chouigi Pass - where US tanks would take on the German panzers in the very first
US/German tank battle. We shall use 4x4 vehicles for all of the tour, so getting a real feel for
the battlefields, and the only real way to see the desert battlefields.
Day 1
Arrive Tunis and drive south to our hotel in Sfax. (D)
Day 2
After a visit to the Commonwealth War Cemetery in Sfax, where 4 Victoria Cross (British
equivalent of the Medal of Honor) recipients are buried, we head west to Kasserine via the
1943 American battlefields of Faid Pass, Sidi Bou Zid, Kerns Crossroads and Sbleitla.
Having halted the initial American advance at Faid, Rommel then counter-attacked, driving
the US forces back to Kasserine. Over-night in Kasserine. (B D)
Day 3
Today we visit the Kasserine Pass battlefield, where in February 1943 Rommel personally led
the Afrika Korps into action for the last time. Rommel would advance 48 Km into the pass
driving the American forces before him; he was stopped at Thala by a well-timed British
counter-attack. We shall also visit the Kasserine Pass Memorial, before making our way to
our hotel in Gafsa. En-route we shall visit the US airfield at Thepelete. (B D)
Date of Tour
1
st
to 8
th
July
Price of the Tour
TBC
Single supplement
TBC
Included in the price:
Transportation to and from airport
All Hotels
Meals as itinerary (B D)
All land transport inc 4x4s
1 Bottle of water everyday
Battlefield Guide – Steve Hamilton
Battlefield booklet.
Not included in the price:
Hotel services, telephone, laundry, drinks etc
Tips to staff.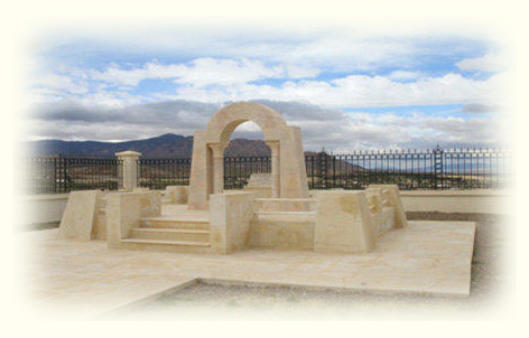 Day 4
Today we shall visit the battlefields of El Guettar the American drive down the Gabes road to
link up with Montgomery's 8th Army. General Patton's Headquarters and Gumtree Road the
famous supply route along the base of the mountains to the coast in the east, followed by a
drive over the exciting Djebel Sened to the Maknassey Pass battlefield before making our
way to our hotel in Kairouan, which in earlier times was a Foreign Legion fort . (B D)
Day 5
Today we head north to our hotel in the Bay of Carthage. Day includes visit to the US War
cemetery at Carthage where 2,841 American servicemen and woman are buried, including
Medal of Honor recipient Nicholas Minue, and 4 sets of brothers and Foy Draper. Also here
is the American Memorial to the Missing which commemorates a further 3,724 servicemen
who have no known grave. We shall also visit Takrouna and the ancient military port at
Carthage. (B D)
Day 6
Today we visit Beja and the lofty heights of Hill 609 at Sidi Nsir captured in dramatic style by
US troops, the "Mousetrap" and Djebel Lanserine where Nicholas Minue's bravery would
result in a posthumous Medal of Honor, and Chouigi Pass/Coxens Farm where in late 1942
American tanks met German panzers for the first time, before returning to our hotel in Tunis.
(B D)
Day 7
Today we visit the dramatic 1942 and 1943 battlefields of Medjez el Bab and the Medjerda
Valley, Bord Toum Bridge where US artillery fought a heroic rear- guard action. The much
fought over Longstop Hill and Djebel Bou Akaz both with commanding views over the
valley. Tebourba, the limit of the Allied advance in December 1942. We also visit the actual
site where the world famous "Bovington Tiger 131" was captured. Overnight in Tunis. (B D)
Day 8
Tour ends with transport to airport for flight home, or onto Palermo for those continuing onto
Sicily with Steve Hamilton for our Operation Husky battlefield tour. (B)